A SALUTE TO DAVE GAROUTTE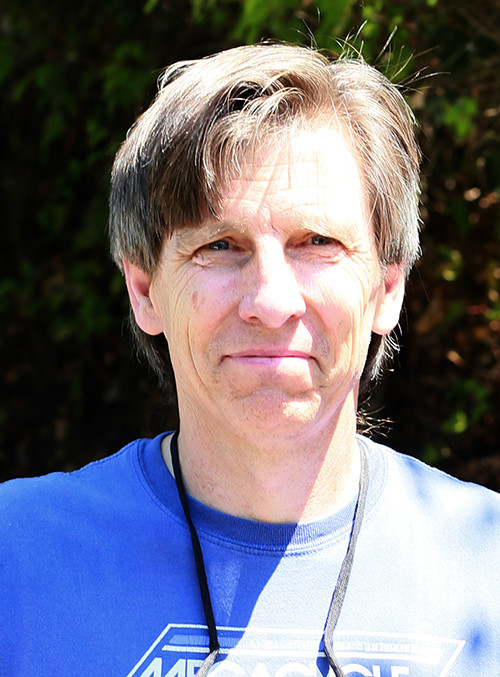 Dave played a very important role in the success of my bike business, Cunningham Applied Tech. From the late seventies and into the early eighties I made all the parts needed for my custom bikes by hand. It was a good process as it allowed me to develop and perfect designs on my personal bikes before making them available. But it wasn't long before demand dwarfed my ability to generate the parts in my shop with manual machine tools.
I was fortunate to know Dave, who turned out to be an ideal partner for helping me meet growing demand by producing production quantities with his CNC equipment. He also did much of the welding on my later frames after I fitted and tacked them. We communicate well and I admire his smart, creative approach to making parts and his fine sense of aesthetics. That he knows materials and has excellent design skills made the process of creating the production versions fun and enjoyable.
I have fond memories of loading my bike trailer with batches of frames ready for finish welding and riding over the hill to Dave's shop north of San Rafael, and then him delivering them a few days later, ready to be heat-treated. Or meeting him at his shop to work out CNC designs, and within a few days, having him bring the beautiful parts to my shop.
Examples of DKG made parts are the dropouts and cable stops for my frames, Roller Cam and Mini Cam brake arms and cams, brake bridges, seatpost collars and levers, cable hangers, fixed angle seatpost clamp pieces, Grease Guard hub shells, Grease Guard seal holders, and the Cunningham Fitfinder Stem.