BIOGRAPHY
Born in 1948, Charlie was the first child of an artist mother and fighter pilot father, who later became an artist. After living in many states and spending a year in Japan, the upheavals of military life took a toll on the family with his dad retiring from the Air Force and settling in California.
During the early military years in Alabama, Charlie's mom would read inspiring children's stories, offering wise, considerate insights to any questions or comments he had. Charlie's dad would often rise before dawn, and with Charlie between gas tank and dad's legs on his Triumph motorcycle, they would go exploring the area's back roads. Charlie also recalls early morning walks with dad, and the many happy dogs that joined them as they passed through the surrounding farms and neighborhoods.
Charlie's emerging self-determination began expressing as resistance to taking orders. To correct the situation, Dad, as the disciplined military man, would schedule a spanking as punishment for occasional infractions. Charlie discovered that before appearing for his spanking, putting on all of his underpants made everything OK.
Later in Virginia, Charlie began revealing worrisome signs of mechanical aptitude. Within days of getting an erector set for his 8th birthday, one with a motor and gear box for making model hoists, etc, he found a way to defeat the safety feature that prevents use of the high speed motor shaft. When mom rushed to investigate an alarming noise, she discovered Charlie gleefully feeding newspapers into his newly created 1700 rpm "windmill".
Cap guns could also be improved. Clamping two entire rolls of caps into his dad's shop vise, he hit the handle with a hammer, producing a monstrous explosion. Rushing to the scene, dad discovered a triumphant Charlie enveloped in a cloud of smoke, next to a totally ruined vise. When confronted with locked workshop, Charlie borrowed the simple skeleton key, and with dad's tools, made his own secret copy.
In Virginia, Charlie would solo hike the miles of forest between his house and the Potomac River, discovering hidden swamps with turtles and learning the secrets of the land. The bicycle also became an important part of early Charliehood. Long days were spent on his way-too-big, rusty single speed exploring the rural neighborhoods and farms. Out of necessity he learned how to fix flats, and discovered the useful relationship between maintenance and reliability.
Upon moving to Marin in his early teens, Charlie entered a brief motor vehicle phase. This included crack-of-dawn outings on the twisty Muir Beach to Stinson Beach road with his 100+mph modified alcohol-burning go-kart, occasionally out-running sporty motorcycle groups and even the California Highway Patrol.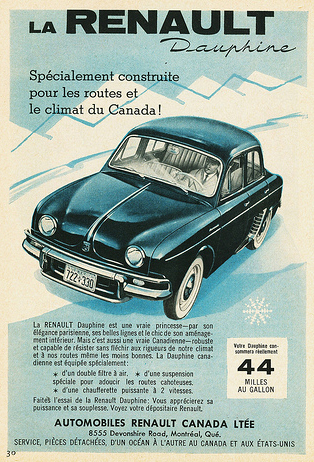 At age 16, for acing his driver's test, Charlie's dad rewarded him with a used black and gold Renault Dauphine. After ordering a $90 engine and brake rebuild kit from the J.C. Whitney mail order catalog, Charlie took the car apart and meticulously restored it. With the car running well, he and his brother set off on a month-long road trip. The Renault, capable of a blistering 50 mph with a brisk tail wind, ensured a leisurely pace, enabling extensive camping and exploration in the southern California deserts.
For Charlie, the long retreats in the pristine environment triggered a lifelong epiphany of sorts, awakening a deep enduring appreciation and love of the natural world. Over subsequent trips, as he surveyed the damage wrought by gluttonous resource consumption and runaway growth, his enthusiasm for motor vehicles tempered as he began his search for a life affirming alternative to the traditional American lifestyle.
In Charlie's quest to live responsibly, and to reconcile the world as it is, with what it needs to become, the bicycle emerged as a powerful tool for right-living. Embracing and perfecting the bicycle became Charlie's life work. "The bicycle can do wonders. With awesome mechanical efficiency, the fluidity of motion is primal, unlocking hidden awareness. The more one uses a bike, especially in a natural setting, the more attuned we become to ourselves and our planet."
Charlie began exploring Marin's backwoods in the mid 70s on his steel Gitane road bike. He altered the bike with his oxy-acetylene welder to improve climbing and single-track performance, by shortening the chainstays, raising the bottom bracket, and adding a tube near the BB to reduce frame flex. Charlie built his first complete bike in 1977, a collapsible, chromemoly bicycle for use with public transportation. With 20" wheels, it offered brisk performance and fit into a compact rip-stop nylon bag with the handlebar curve extending out as handle.
During trail rides on his Gitane, he began encountering the first fat tire mountain bikes. Recognizing the potential of the fatter tires and lower gearing, he decided to build a mountain bike to meet his own needs.
Toward this end, Charlie bought a TIG welder and researched how to weld and heat treat aluminum. Before building his first mountain bike, much thought was invested into every aspect of design. CCPROTO was built from large diameter aluminum tubing. The fork had a tubular chromemoly crown with blades made of butted toptubes. The titanium chain guide and the super-light, machined magnesium stem were made from materials found at a South Bay military surplus scrap yard. The bike weighed 24.5 pounds. While riding CCPROTO on Marin's single-track trails and fire roads, he critically evaluated every aspect of the machine's design and performance. During this period anything that could be improved was, even the frame geometry. Charlie twice sawed the toptube and downtube out of the frame, altering angles and wheelbase as he perfected the handling. (The 1979 photo shows the butt-welds in one of these versions, several inches from the ends of the tubes.) When finalized in late 1979, CCPROTO embodied many unprecedented features, some of which were adopted by the bike industry in following years.
CCPROTO can be seen in the Marin Museum of Cycling in Fairfax, California.
In the fall of 1980 Charlie and CCPROTO joined the Marin mountain bike contingent traveling to Crested Butte, Colorado (here is another account of the trip written by Charlie Kelly). His unusual bike performed admirably on the diverse, high altitude single track. Several Crested Butte riders were so impressed that they placed orders, launching Charlie's bike building career.
"When you build a bike to meet your own exacting riding style it becomes like an extension of your body." This is the magic of a custom bike. But there is much more to a bicycle than the sum of its parts, no matter how good the parts are. Charlie's bikes demonstrate a relentless pursuit of function-based design, producing its own aesthetic. "The mountain bike harmonizes the rider with the terrain. In this hypno-device era, breath, presence and movement have become profoundly important. Self-propulsion as part of our daily life can really contribute to personal and planetary wellbeing. The awareness that develops can produce a deep sense of responsibility and guardianship so needed today. The best way to communicate my truth is to live it."
VIEW CHARLIE CUNNINGHAM'S INVENTIONS & CONTRIBUTIONS TO THE EVOLUTION OF THE MOUNTAIN BIKE